Reserve your spot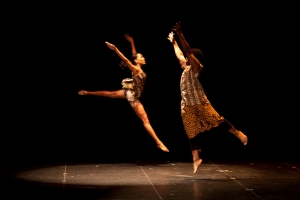 Modern/Contemporary Dance
Students of all levels of physical ability may attend. No prior experience is needed. The class offers adults the chance to explore movement vocabulary blended from various Contemporary Dance techniques. Challenging yet invigorating, emphasis will be placed on building strength and cultivating skills. All classes will be paced and specifically tailored to match the requirements of those taking part.
Warm Up and Technique
A series of exercises are performed to warm up and strengthen the body as preparation for the second part of class. This will include movement sequences across the floor.
Learning Combinations
Students will learn steps that develop into dynamic movement combinations, incorporating floor work as well as dynamic and fluid movements.Improve your balance, flexibility and coordination.
Cool Down
At the end of the class, dancers follow the instructor through cool-down exercises-slow movements and stretches that allow your body and mind to relax and regain balance before leaving the studio.